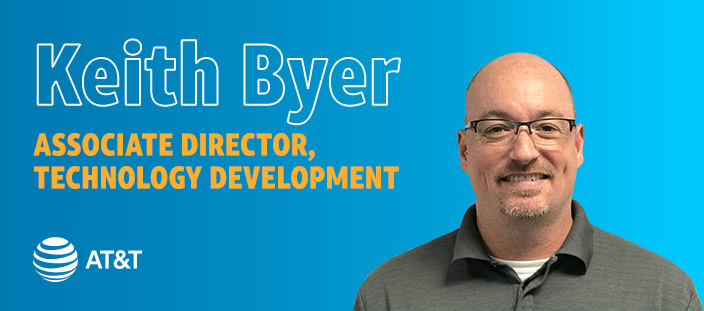 30 days. That's how long it took Keith Byer to start his first career after exiting his service with the Army. His first title in the civilian workforce: Supplies Attendant for Southwestern Bell. The hours worked with his school schedule, the tuition reimbursement helped, and if nothing else – it was good for the resume. What he didn't know? That first step in 2001 started a journey that continues unfolding today.
"I made some pretty strong relationships with the folks I worked with," Keith said, when asked on why he stayed. "You join for the benefits but stay for the people." After a little over a year as supplies attendant, Keith took to the field as a cable locator and technician with a goal in mind. With the combined help of AT&T's tuition reimbursement and the GI Bill, he balanced computer science studies at a university and a full-time job. A big ask for anyone, but Keith pulled from his Army experience to finish the mission.
"Being in the Army certainly prepared me for the physical demands of the job, but my experience also left me very motivated. Motivated to do great work, motivated to improve. Going to school full-time while working leads to a very busy, demanding life. Staying focused on the end result through self-discipline was a strong driver for me."
That end result came in two forms: Graduating with a degree and a rapidly evolving career.
Career Evolution
After earning his degree, Keith joined our Matrex program - what is today known as the Technology Development Program (TDP). Understanding the work he enjoyed from school and armed with development experience from his days as a technician, he quickly moved into a Project Manager role.
"Back when I was a technician, I wrote a program in visual basic. It calculated the distance to a fault based off multi-meter readings. Thanks to that experience I was hired into the Matrex program as a software engineer… but I didn't actually develop code. I liked the software engineering courses in college but moving into project management felt like the natural career progression."
Today, Keith is an Associate Director in AT&T Technology Development within our Flex Force organization – an internal consulting team that assigns technical talent to various projects. One example being the Personal Learning Experience (PLE), the AT&T employee learning portal. Thanks to contributions from his team members, employees can easily access courses or entire learning programs through the hub so they can stay up-to-date on the latest technology, pivot their skills and prepare their careers for the future.
Growth in Software Development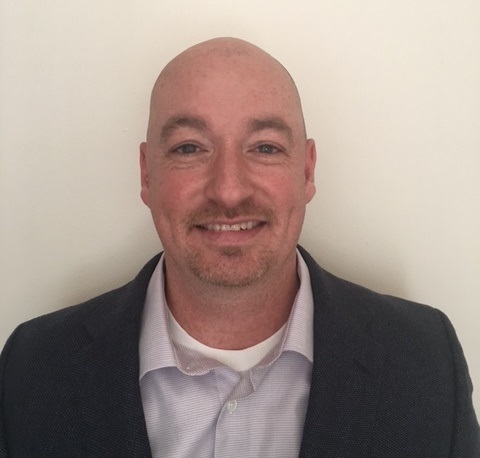 Of course, Keith also makes sure his team has the tools and skills required to deliver client asks, drive growth and inspire innovation.
"I focus on personal and team member self-improvement whenever possible. You have to take into account that we have software engineers at different levels. It would be bad to expect an engineer with three years of experience to have the same level of holistic development understanding as one with 15 years. We try to set up balanced teams so that they can grow and learn from each other.
"Those who are successful know the right questions to ask. They deliver what the client wants. You don't have to know everything as a software engineer but knowing where to look for answers is a pretty tell-tale sign for success."
But before growth, how can someone get their foot in the door? We asked what advice Keith would have for someone who wants to get started with AT&T, especially for veterans who are transitioning back into civilian life.
Getting Started
"Don't be discouraged if you don't get hired directly into your dream job. There's tremendous opportunity for advancement within the company, and there's room to change careers completely. For veterans just getting started, if I had to do it all over again, I would have started my job search six months earlier. Be open to living in new areas, you'll have many more options."
And what about those who are already in AT&T and may be in the shoes he once wore? Aspiring developers, programmers, and managers who may have started in completely different departments?
"Step number one is to get through school and earn that bachelor's degree in Computer Science or a related field. The second step is focusing on a technology to whatever extent you can. In terms of programming languages, Java and Python are our biggest demand, so pick one and try to become fluent in it. Experience in one language will build the foundation for the understanding of any language.
"I won't lie, it was a ton of work. I worked 40-50 hours a week while full-time in school. That expectation should be set, but it was completely worth it. You have to keep the end-goal in mind and keep going. Don't let life delay your goals."