Our Values
Working here is more than just a job title. It's about sharing in something greater, doing incredible things and living out our values. No matter who you are, you'll find endless ways to be a part of it.
live true

live true
Do the right thing, no compromise
THINK BIG.

THINK BIG.
Innovate and get there first.
PURSUE EXCELLENCE.

PURSUE EXCELLENCE.
In everything, every time.
Inspire imagination.

Inspire imagination.
Give people what they don't expect.
STAND FOR EQUALITY.

STAND FOR EQUALITY.
Speak with your actions.
EMBRACE FREEDOM.

EMBRACE FREEDOM.
Press, speech, beliefs.
MAKE A DIFFERENCE.

MAKE A DIFFERENCE.
Impact your world.
BE THERE.

BE THERE.
When customers & colleagues need you most.
Volunteerism
Here our people are empowered to go above and beyond. Through company sponsored programs and their own initiatives, they're making a real difference – beyond just the work they do on the clock. Take a look at the causes they care about, and what they're doing to improve their communities.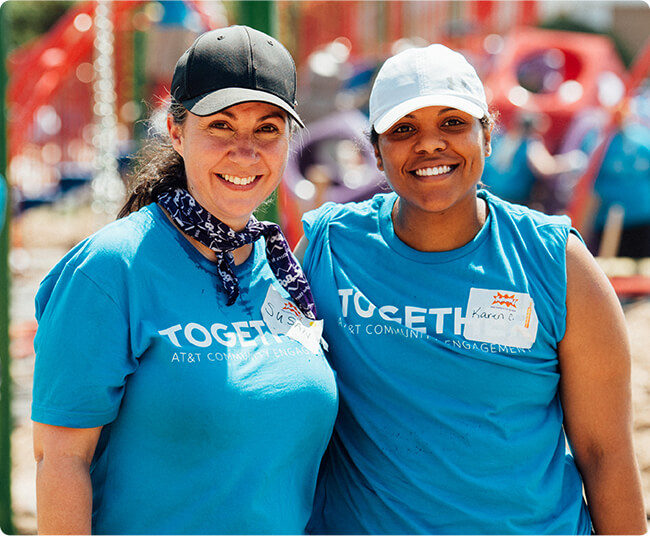 In 2018 our people volunteered
1.5 million hours donating over $31 million to more than 30,000 non-profits.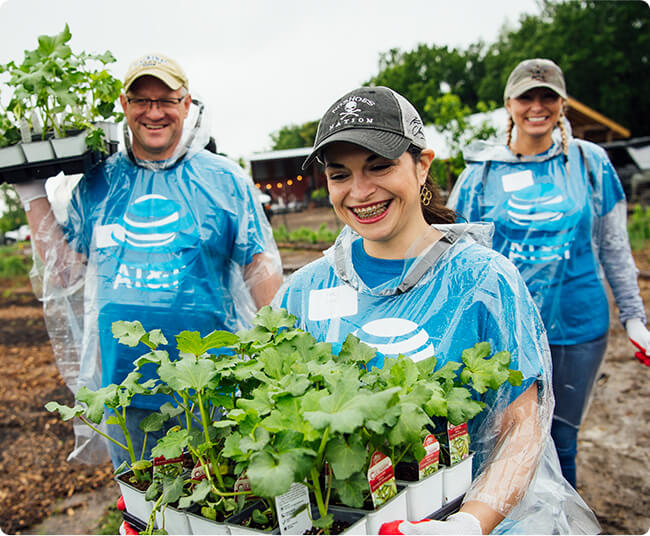 Our 2018 ERG Day of Service engaged
700 people across 12 AT&T employee groups
generating more than 1,800

volunteer hours.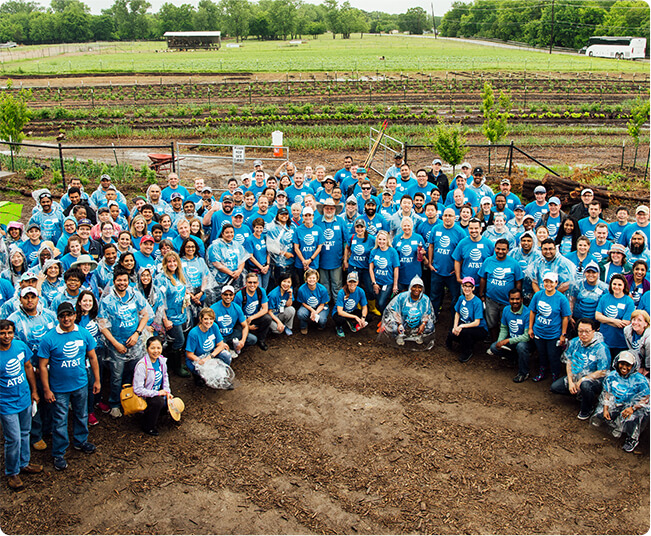 For National Volunteer Month that year,
700 employees
volunteered more than
3,700 hours.
Programs
Our people know the importance of being at the forefront of evolving technology. And we're committed to helping them do it in their careers.
In 2018
AT&T employees dedicated
2 million hours to skills transformation.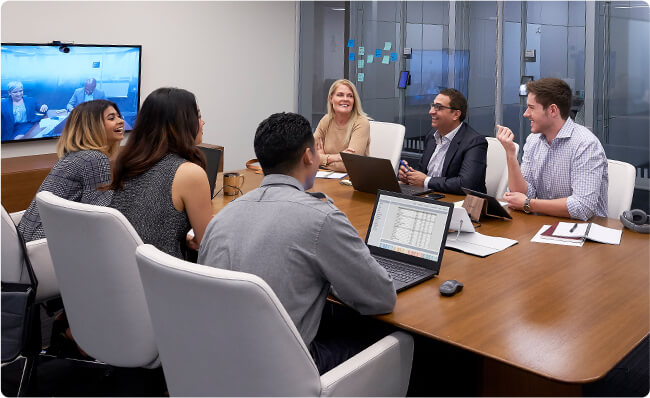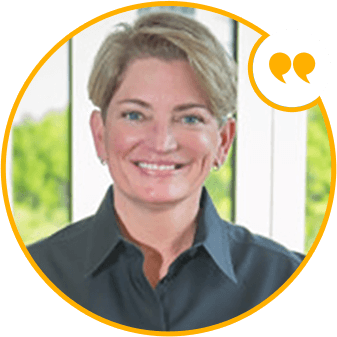 Whether someone is a current employee or a student who may become part of AT&T's future workforce, we're committed to helping people gain access to the education and training they'll need to succeed in the years to come.

Dahna Hull Senior Vice President, Human Resources and Chief Learning Officer –
AT&T Communications
Global Responsibility
We have a responsibility to develop strategies and programs that will benefit society and help create a more sustainable world. Simply put, it's about doing what's right, getting involved and making a difference.

Charlene Lake Senior Vice President, Corporate Social Responsibility and Chief Sustainability Officer
We know that changing the world also means impacting our planet. Because of that, we have a duty to promote sustainability – making positive difference on the environment and communities we operate in.
From device recycling to alternative energy solutions, we've put goals in place that will allow us to reduce consumption and emissions.
As technology continues to impact society, we're there to offer support for the people who need it.
We've partnered with the Oasis Institute to deliver online safety learnings for 10,000 senior citizens, covering topics like phishing and social media scams.
Serving Our Planet
Our teams are committed to taking on our biggest environmental challenges.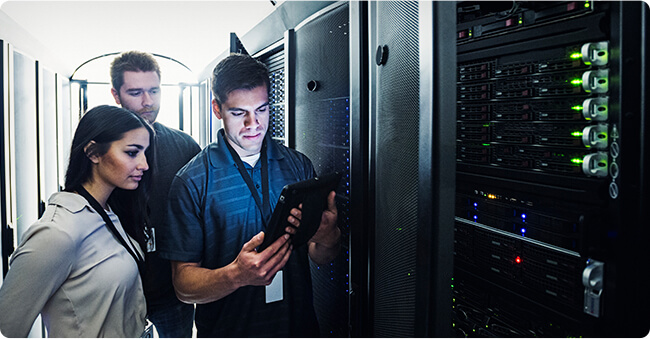 Understanding science
It starts with resources like our new Climate Challenge Analysis tool, showing how changing temperatures affect our infrastructure, helping us make more informed decisions.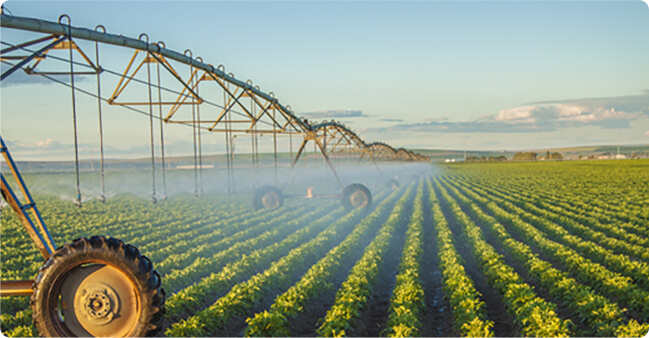 Working responsibly
Our most ambitious mission remains our 10x Carbon Reduction benchmark – enabling carbon savings 10 times the footprint of our operations by 2025. To achieve it, our teams are taking on new innovations like smart lighting and irrigation.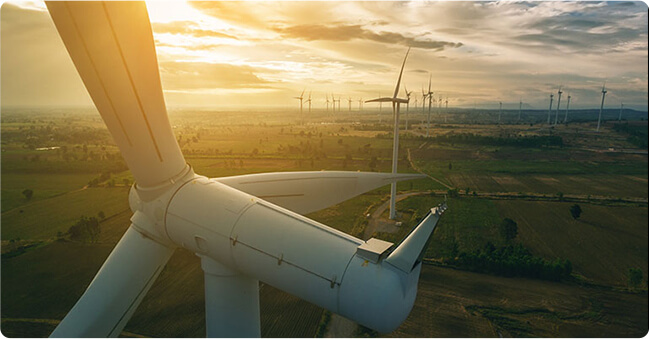 Empowering the next generation
Plus, we've pledged $50,000 to create the AT&T Wind Energy Scholarship fund – offering scholarships to students pursuing careers in careers in wind technology and renewable energy.

We recognize that great talents and skills come from anyone – so we encourage our people to be true to who they are. That means adding their own unique perspectives, experiences and stories to a team that's unlike any other.
Find out why this is where you can bring your self.
Diversity & Inclusion
#LifeAtATT
Yep, #LifeAtATT is pretty great when we've got your back. See for yourself:
Connect with us
As always, stay up-to-date with what our lives are really like by following #LifeAtATT on social.
And you can be the first to know about our latest new, events and job opportunities by joining our Talent Network.