VETERANS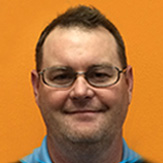 The company is filled with veterans, so networking is usually as simple as reaching out.
Robert Adair — Manager, Network Services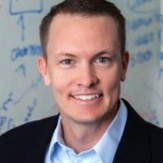 At AT&T, you can do almost anything you want. I loved the opportunity to see and do many things.
Jason Porter — Senior Vice President of FirstNet
community impact
In communities all across the country, we're supporting the work being done for veterans, their families and their careers. And we're proud to be part of these missions in whatever way we can, offering both our resources and abilities.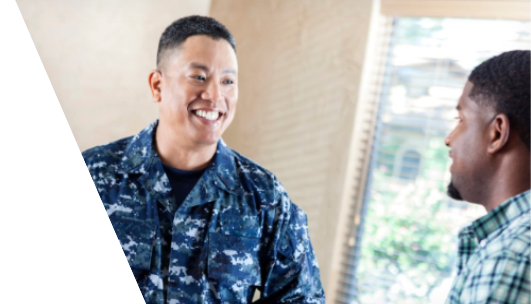 NPower
NPower is connecting veterans to training opportunities, mentors, soft skills coaching, job placement and more. In 2018, our contribution helped them reach nearly 370 under-resourced veterans and their spouses who are growing their careers in tech.
read more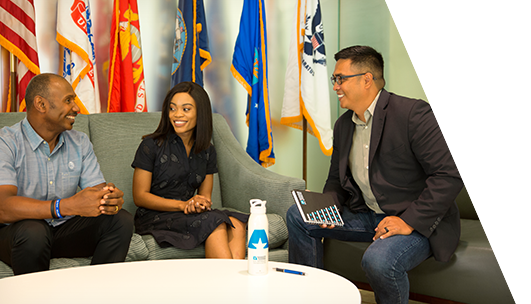 Job Advisor Sessions
We're making it easier for veterans to get the information they need when launching a civilian career. With our Job Advisor Session events, we're providing the chance to meet with our Veteran Advisors to learn more about our opportunities and culture.
Register Now
Sharing Perspectives
Hear from the veterans who've used their unmatched skillsets to launch careers with us.
The similarities between military and AT&T culture are centered around morals, brand pride, the relationships that go beyond co-workers and willingness to cohesively accomplish goals. There are a lot of veterans here and it is a very supportive and positive environment just like the military. CHRIS SAMBAR — Executive Vice President of Technology Operations
transition timeline
Transitioning to civilian life can be overwhelming. That's why we made a timeline to point you in the right direction. Think of it as your mission itinerary for a successful start to your civilian career.
Before you join the Transition Assistance Program (TAP), there are a few things you'll want to consider, like where you want to live or if you'll be going back to school full time. It's also important to know how you can translate your military skills to a civilian career.
Even with the best preparation, plans change – and that's OK. Stay focused on your goals and use this guide to keep yourself on track based on how far out you are from separation.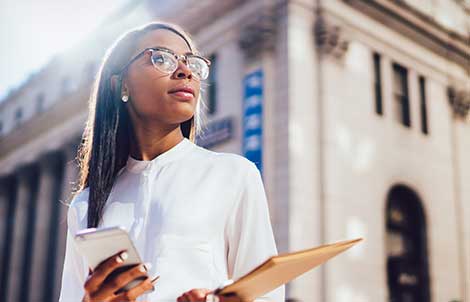 Learn about the GI Bill and Tuition Assistance benefits
If you're interested, decide on a degree and research colleges
Make an appointment with your local Transition Counselor
Review your Pre-Separation Checklist (DD-2648)
Attend a TAP Workshop
Develop an Individual Transition Plan
Begin your job search
Learn about Military Friendly Employers and their military engagement, recruiting, support efforts and Employee Resource Groups (ERGs)
If you plan to go to school, consider taking CLEP exams to get your general education requirements
Get your Verification of Military Experience and Training (VMET)
Develop your personal and professional network. For example, LinkedIn has resources, organizations and webinars – plus, it's a great source for career opportunities
Learn about resume tools like the Military.com Skills Translator
Assess your need for employment assistance programs
Start drafting your resume
Start applying for jobs
Prepare for your new civilian career's dress code
Learn about the Transition Assistance Management Program (TAMP)
Get to know your future hometown
Focus on the companies you'd like to work for and their goals, history and culture
Get a copy of your military service and medical records for the VA
Your DD-214 (Certificate of Release or Discharge from Active Duty) is your most important document – always have multiple certified copies in a fireproof place
Continue to network and stay involved on LinkedIn and other social sites
AT&T Veterans EG
For veterans and non-veterans alike, the AT&T Veterans Employee Group (EG) is where people with a passion for serving those who served can come together. Since 1983, they've grown to a network of more than 10,000 strong, helping each other advance both personally and professionally.
Learn more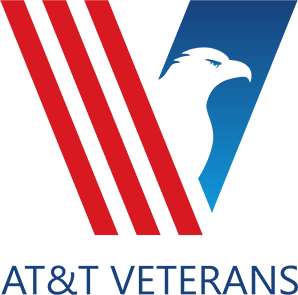 Inside our ranks
There's even more to the story of AT&T veterans. Find out how they're sharing their perspectives and growing their careers.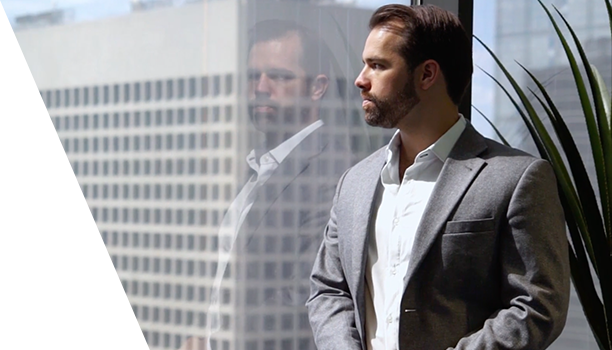 Going Beyond for U.S. Veterans
We're proud to reach our goal of hiring 20,000 veterans and veteran family members by 2020. Rest assured, we're not planning on stopping the momentum anytime soon.
read more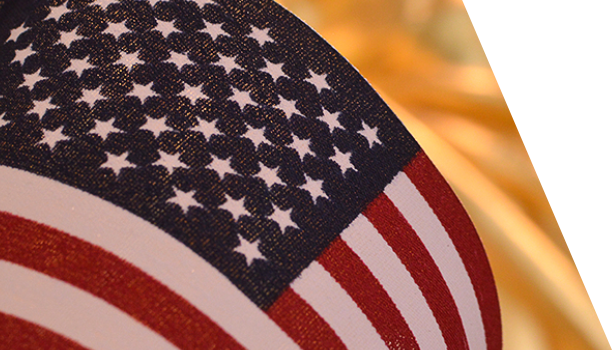 Putting military training to work
JoHanna Martinez transferred her skills and perspective as a Marine into her role as our Military Talent Attraction Manager.
read more
get the full diversity story
Our 2019 Diversity & Inclusion Report goes into all the details about everything we're doing to make sure every voice is heard at AT&T.
check it out
Connect with us
As always, stay up-to-date with what our lives are really like by following #LifeAtATT on social.
And you can be the first to know about our latest new, events and job opportunities by joining our Talent Network.