Stand proud helping connect our biggest customer of them all – the United States government. These are careers with serious national impact – all while offering tons of professional growth, an amazing team and the chance to drive innovation in a business that keeps our entire country safer. And with roles that vary from Engineers to Cyber Security and everything in between, you'll have expansive opportunities to grow as you support over 1,200 government agencies.

What excites me about my job is that I'm able to help defend our military's network while working with (and learning from) some of the industry's best minds.
– Manish J., Net Assurance Analyst
Driving innovation
When it comes to supporting the government, the work we do has to be on the cutting edge to ensure we're offering reliable security. And the data sets that make that possible are enormous – requiring talented individuals who can break them down, analyze them and visualize them efficiently.
All that effort is built into the tools and services we develop, which then help power our next big innovations. After all, it's a group effort to make faster, stronger technologies for the government.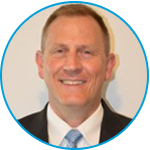 The work we're doing is revolutionary and evolutionary. In some cases, we've lowered processing time from months and weeks to weeks and days.
– Joe M., Senior Maritime Analyst
Stronger together
In a business like this, there are new obstacles and challenges every day. But coming together to accomplish things we couldn't do alone is what the government is all about – and we take inspiration from that. Our teams are incredibly collaborative and led by people who believe in what you can do. So while you'll take on important projects here, the support behind you is just as big.

It's a wonderful company. And from what I have seen so far, the truth is that it makes me believe that I am at the right place to grow and develop at. And to continue doing not just a job, but to build a career.
– Michelle S., Security Defense Research Specialist
Career growth
With a broad range of positions, there's always new opportunities to take on in a Government Support career. And by working with other teams, your experience and responsibilities will continue to grow and evolve.
Plus, you'll have a team of people dedicated to making sure you get there. We believe in a culture of mentorship, and our leaders take that seriously. Extensive training opportunities are available through AT&T University – including Technology and Network Transformation. There's even education assistance, allowing you to keep learning outside of work on top of all the on-the-job training.

Opportunities for growth and development are everywhere – as long as I'm willing to put in the time and effort. I have the freedom to be in control of my career here.
– Manish J., Net Assurance Analyst
See what #LifeAtATT is really like.