Technicians make the magic happen. Without them, we can't watch our favorite shows, go online, or call our families. Imagine the everyday technician – who do you see? Everyone will have a different answer, but the pronouns are likely the same: him. We spoke with three women who began their careers as technicians, a job often associated with men. How did they get started? What did they expect? Though no two stories were the same, several threads weaved together to draw a bigger picture: a love for the outdoors, the independence, and the people.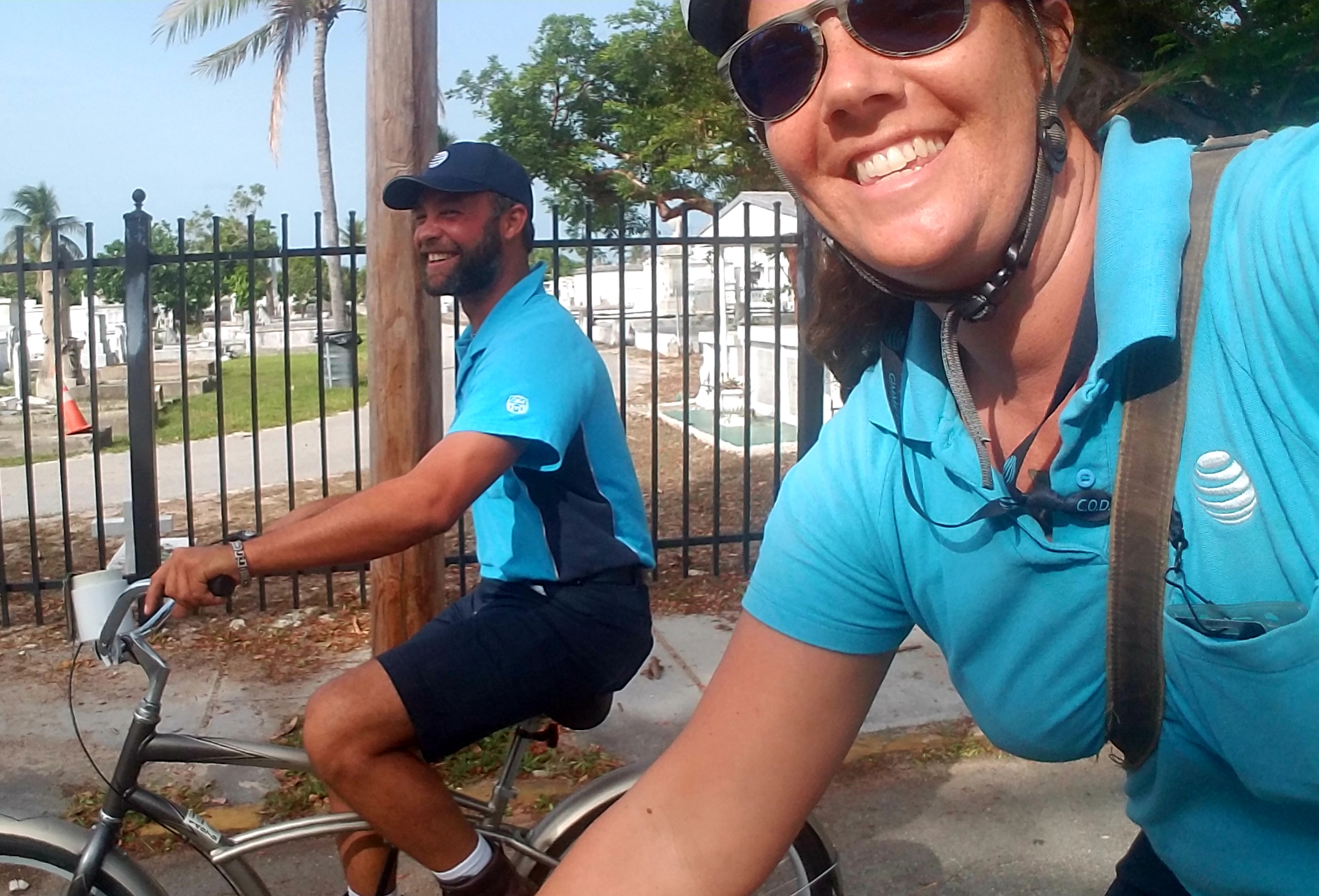 Marley
Marley had been working since she was 15. She worked in the restaurant industry, cleaned houses, and started her own retail business.
Then the economy collapsed.
For many, 2008 was a time of unexpected hardship. Marley was no exception, but she wasn't one to give up so quickly. With two degrees, hands-on experience in construction and home renovation, she saw new opportunities open up in front of her.
"What can I do? I can do anything!" she thought.
In her spare time, Marley liked working with old cars. Getting her hands dirty wasn't a problem. She also realized that, while she didn't love managing a store, the customer service aspect of retail was a highlight. Marley wasn't specifically thinking "technician" when job hunting; the position just stuck out to her. The qualifications included critical thinking skills and – through AT&T – offered the potential for personal and professional growth.
It's no secret that working as a technician requires some grit. Summers get hot, winters get cold. Though technicians start with a several-week training period, the majority of learning happens on the job during the first 6 months.
"There is a learning curve. There is so much information to retain. The beginning few months are mentally taxing…you learn as you go."
What makes for a successful technician? Today, Marley manages those who used to be in her shoes. When asked who excels at this role, she said it came down to personality.
"The best technicians are a little more laid back – people who won't get riled up by a customer saying they're going to change their mind. You are with the customer, you are the face of AT&T, you are in their personal space, and it's vital you respect their space."
On the other side of the coin, however, the people are also why Marley stayed.
"My favorite thing is programming people's remote controls," she said, a task that many of us don't think twice about. For those who need a helping hand, it can make all the difference in the world. "The joy that they see! You can program everything to one remote and they love it. You think they're gonna fall in love with you."
And though technicians enjoy some degree of independence, they're not an island.
"Don't be afraid to reach out for help. Your coworkers, your manager – they're your lifeline. Ask for help earlier rather than later."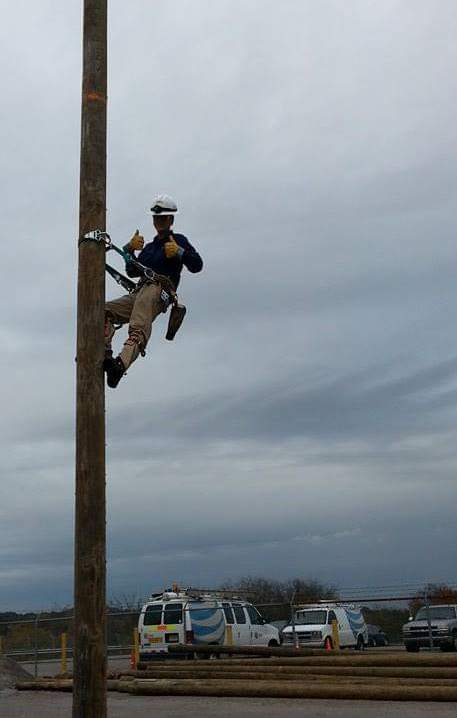 Amy
Once a contractor for BellSouth, Amy worked in underground utility, hopping between companies depending on the job. Her ultimate goal: joining the AT&T team. When the opportunity finally arrived, she was the only woman in her hiring class. She had the least installation experience, and she wasn't sure if she would make it.
Perception, however, often doesn't match with reality. Though the odd one out in the group, Amy excelled so much that she started training hires upon her manager's request. Today, she works as a Network Manager who leads 17 Wire Technicians, passing along knowledge and helping them grow in their careers with AT&T. When asked for qualities in a new technician – man or woman – she stresses the importance of coachability, the ability and drive to learn.
"Some people are just born to be doers. You have to want to be successful. Be open minded, pay attention, and look out for opportunities. One of the things we look for when going through interviews is: is this candidate coachable? Confidence is great, but that kind of confidence where you think you know everything is a turn-off."
For many, cutting grass was a Sunday chore. To Amy, it was an instant way to see the results of hard work. She discovered how, as a technician, she created and built something new every day. Every installation was a new art project, an opportunity to leave a job as neatly as possible with a happy customer. Thanks to the type of work she did, she was often on her own when not with customers – and that was a perk.
"I like being outside and having a company vehicle. I always liked the thought of managing my own business, and that's what it's like working as a technician."
The camaraderie between technicians, too, was a surprising bonus. With a history in law enforcement, Amy is reminded of the same feeling of teamwork where everyone wants to help everyone.