In our Veterans on a Mission series, we'll highlight the best and brightest veterans who have put their service-learned skills to work – and have helped us become one of G.I. Jobs' Top Military Friendly Employers.
One of those who served is Jason Porter, Senior Vice President of FirstNet, and a graduate of the United States Military Academy in West Point, NY. Read along as Jason reflects on his military career, and how his service helped him hone the traits he uses today to develop and deliver innovative solutions to AT&T clients.
Jason leads AT&T's FirstNet business. In 2017, AT&T won the privilege of building FirstNet, the first-ever nationwide, wireless network for first responders. Jason is responsible for delivering on the 25-year public-private partnership with the First Responder Network Authority, which represents the largest government contract to ever be awarded to a telecommunications provider. He is charged with bringing first responders the advanced communications capabilities they need, meeting AT&T's commitments through the network build, development of products and services, and remote operations capabilities. Jason is also responsible for driving more innovation and competition in the public safety marketplace.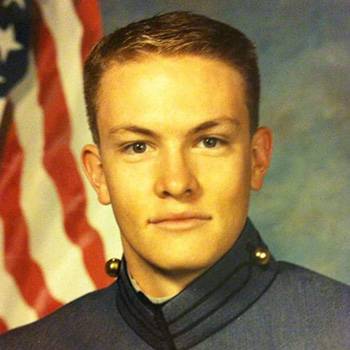 Branch of service:
United States Army
Current position at AT&T:
Senior Vice President of FirstNet
What skills did you bring with you from the military that help you in your current role?
The lessons and experiences I gained from the military are the foundation of my leadership style and decision-making tactics I use every day. I was taught fundamental leadership concepts such as putting others first and not asking anyone to do anything you wouldn't be willing to do yourself. The Army taught me that teamwork is critical to accomplishing the mission; I learned that you can accomplish more than anyone thinks possible if you share a vision and work together. I also learned that challenges and adversity are a part of every mission, and that accomplishing the mission requires flexibility.
Are there any similarities between the military and AT&T that helped you transition to the company?
Obviously, the technology is different, but the way you set up a perimeter or the way you would set up a checkpoint if you were in an urban warfare environment is very similar to cybersecurity. In my previous role heading AT&T's commercial cybersecurity business, I still charted defensive tactics and strategies, but this time it was for business customers. My position at AT&T is a natural extension of what I've been trained to do my entire life.
For instance, 'We're going to put this up; we're going to look for these behaviors; we're going to try to stop people with this wall; we're going to limit entry and exit points; we're going to constantly have scouts out looking here; we're going to have people trying to penetrate us so they can teach us what we need to do better;' – these are all things that are parts of the basic military training that I was indoctrinated in at West Point. I tell people all the time that it's in my DNA to protect others. I haven't felt a calling like this since I was in the Army.
How did you know what career was right for you after transitioning?
At AT&T, you can do almost anything you want. I loved the opportunity to see and do many things. Plus, AT&T is phenomenally inclusive for veterans. We have a veterans Employee Resource Group and many veterans work at AT&T, so it is an easy transition to a new family after leaving the military.
How is the culture at AT&T similar to the military?
AT&T's values are very similar to the military. Both organizations highly value good ethics, strong character, teamwork and leadership.
Would you recommend AT&T as an employer to your military friends?
I would most definitely recommend AT&T to other veterans. I've already recruited many and I will continue to do so.
See more Veterans on a Mission and learn more about our career resources for veterans.