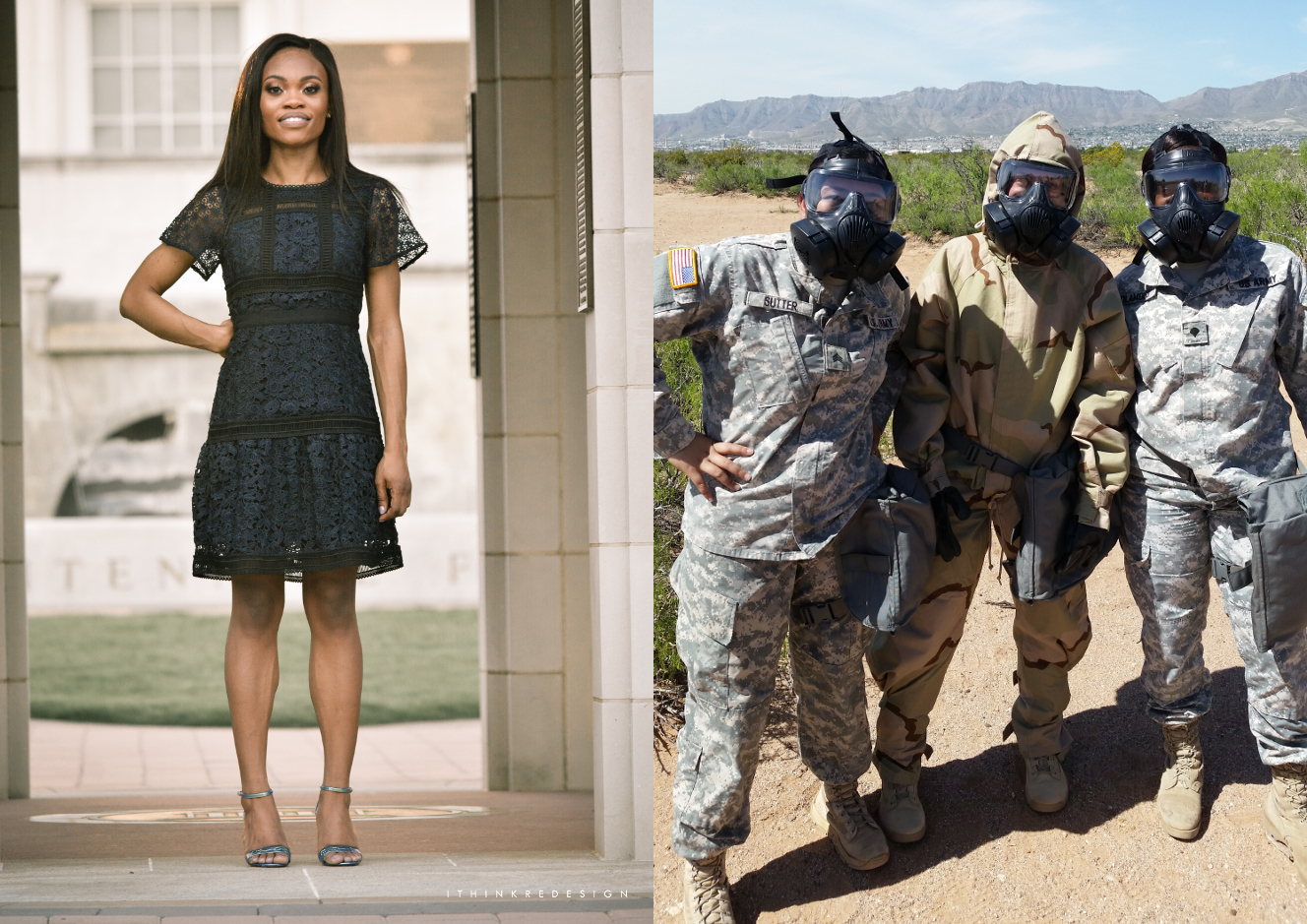 Femi is not what many would consider a traditional veteran. During her enlistment as a Union Supply Specialist, she also studied for her undergrad degree in accounting. One day she managed papers, the next - planes. Keeping the wheels turning in her military unit while maintaining her GPA for school, she wasn't sure where to go as her discharge date drew closer.
"It's just overwhelming, coming out of a structured background to a free-for-all job search."
Historically, veterans fresh out of the military find it difficult to explain their experiences and background in civilian language. How does work in a military environment translate to a corporate office? AT&T wasn't a speck on Femi's radar until she began her MBA in Strategy, Operations Management, and General Management. During orientation week, she met visiting recruiters – including some who knew where Femi came from as a veteran.
Connecting with a veteran community
"I talked to a couple of people and learned about the Leadership Development Program (LDP) and the vibe, the environment and company culture. I was at a point where there were lots of opportunities and determined what was more important. I wanted to work for a company with values and goals I believed in."
So began Femi's journey as an AT&T Intern in the world of Business Solutions and International Strategy.
"It didn't feel like work to me." As an intern, Femi quickly recognized the benefits her military background had on her career. She connected with many veteran employees, building relationships early and fast. She also participated and volunteered in events like the 2018 Employee Resource Group conference through ATTVeterans, an ERG that assists the veteran community in and outside of the company.
From her internship, Femi moved up to the Leadership Development Program where participants rotate through roles they may have little experience in to test and build their leadership skills.
Making use of veteran skills
Femi used her previous experience to stay grounded as new challenges presented themselves each day. "The military gives you the ability to be resilient in the face of a lot of unknowns. Very often you deal with ambiguity, but you operate through a certain level of confidence. To do so requires one to be resilient, tactful, and comfortable as a leader. Being in the military, you think, 'Whatever is gonna happen is gonna happen. How do I deal with this?'"
Thanks to the extensive network of veterans working throughout AT&T, Femi can reach out and talk through things that may stump her: impostor syndrome, understanding office culture, and just figuring out her career. Every veteran, at one point or another, has to tackle these challenges.
"Talking to someone who understands exactly where I'm coming from is amazing. I don't take it for granted."
Flexible veteran careers
For Femi and many other veterans, flexibility is essential in their job search. Though translating military experience to civilian work can be difficult, her veteran mentors help guide the way on potential pathways. That said, she isn't stuck with these paths either.
"You can move laterally, or vertically, to any department you want. I don't just have to move up – I can move out." Since starting her career, Femi moved from Strategy to Finance – and she's not trapped in either department. To her and her team, the value comes from understanding how to tackle new situations and developing as a well-rounded leader.