Retail
Our customers count on us to be the experts on the newest technology and entertainment – all a part of a job that's stocked wall-to-wall with perks.
View All Jobs
Life as a retail sales consultant
You are the face of our Brand.
Every interaction with a customer matters. Being courteous takes on new meaning in today's environment – it is more than just service with a smile. It's creating meaningful connections with our customers. A strong knowledge of our products and services, an ability to listen and understand – these are key to delivering not just a personalized, but an effortless experience. And that delivers satisfied customers.
Look sharp.
You'll receive a Spring and Fall fund to spend on Team Colors apparel. While working, you can wear:
A Team Colors Branded Shirt with
the AT&T logo

Dark blue or black jeans, skirts or
business casual style pants

AT&T Approved Name Tag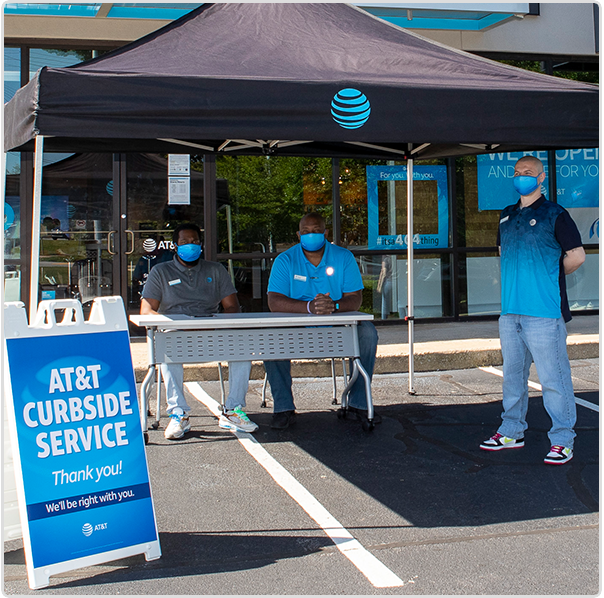 * Curbside service and delivery may not be available at all AT&T Retail locations.
Everyday is different and that's good.
At AT&T, we don't just sell products and services, we're so much more. We work in our communities answering the needs of our customers. We provide the AT&T Experience through courteous, personalized and safe interactions. Also, our bilingual opportunities allow us to deliver the same experience in a customer's native language.
Our environment is evolving.
Personal Protection
Equipment Provided

Curbside Pick-up
& Delivery**

Customer & Employee
Protection Protocols

Sanitizing
Environment & Tech
* AT&T is adhering to local and state COVID-19 response protocols.
** Curbside service and delivery may not be available at all AT&T Retail locations.
AT&T At Your Service
At Your Service is our commitment to provide an exceptional customer experience. We know we'll deliver if every action we take is based on the four commitments below – making each customer feel valued and appreciated.
BASICS DONE BETTER

The basics matter. Customers expect a reliable network and great value. We deliver the basics better than anyone else. We simplify and enhance the customer experience every day.

BEST IN CLASS SERVICE

We go above and beyond to resolve customer concerns the first time. We are courteous and friendly, always ready with an "I can help you with that" attitude. We make it easy and convenient.

BUILT AROUND YOU

We listen, understand and adapt to meet customers' changing needs. We make AT&T products and experiences simple and tailored to them. We provide personalized solutions.

MORE THAN EXPECTED

Customers want to feel like they matter and we deliver innovative ways to ensure they leave feeling valued and appreciated. We give more than expected. We deliver exceptional.
AT&T At Your Service
Living the At Your Service commitments within these steps of the AT&T Experience is your guide to delivering extraordinary interactions where every customer feels safe, comfortable and appreciated.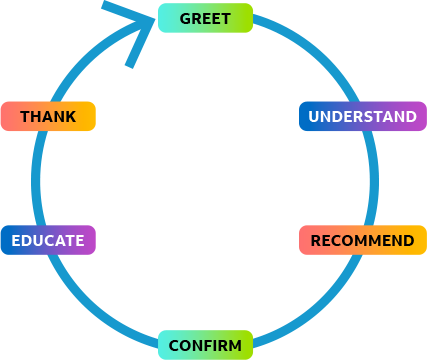 How our Pay Works.
Base Pay
is paid every two weeks.

At-risk pay
(or commission) is paid once a month

Union dues
may be a condition of employment, depending on your state

Chill out
with Paid Time Off (PTO)
The Perks of Working Here.
Keep Learning
with tuition assistance

Build Skills
with development programs

Earn Discounts
on AT&T products & services

Get covered
with family medical, dental & vision plans
All You Need to Know About Scheduling.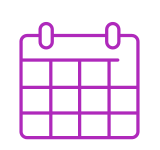 Schedules are based on seniority and are provided approximately 1 month at a time. Customers count on us – being there during your scheduled time is important.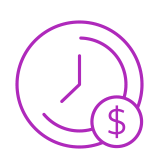 New hires usually work during the busiest times (like evenings and weekends), which maxes out how much you can earn.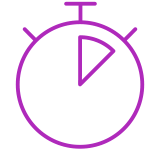 Additionally, Paid Time Off can cover your scheduled vacations and last-minute situations.
Ready to Learn? We've Got You!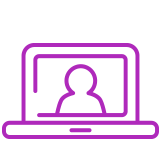 New employee orientation and training takes about 2 weeks and typically includes virtual sessions and self-study activities.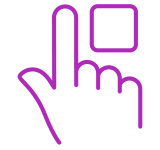 You'll receive monthly online or leader-led training to stay up to date.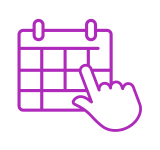 Start in our stores, but go just about anywhere. Through training & leadership support you can create your own path.
Stores filled with rewards
Our employees matter – in and out of our stores. That's why we offer great perks that can improve their lives.
Enjoy your payday

Retail employees earn great compensation and benefits, on top of other awesome rewards.

Discover major discounts

Want the latest tech? Or the coolest event tickets? We're your hookup for deep discounts.

Relax on your schedule

Whether you're headed somewhere exotic or just need a day off, our Paid Time Off options can get you there.

Learn while you earn

Looking to enhance your skills? Our paid training can help you level up.

Head back to school

Continuing your education? We'll help eligible employees with approved tuition costs.

Prepare for retirement

The AT&T Retirement Savings Plan (ARSP) is one way we help you save for your future.

Know you're covered

From medical to dental to vision, you and your family are covered with our insurance options.
Excellent foundation for not only great customer service. But also great sales experience.

Pros

Great company to be employed by and they truly cherish their employees. Great opportunity for advancement and or relocation.

Cons

My commute is minimum 45 min on a good day. Besides the traffic, Bay Area cost of living is extraordinarily high.

Current Employee – Retail Sales Consultant

One Star Rating
Two Star Rating
Three Star Rating
Four Star Rating
Five Star Rating