insight
Analyze data sets of millions of customers - and uncover groundbreaking solutions that have a global impact.
"You get to work on multi-million dollar projects from day one using the latest technology, and there are many training opportunities if you want to learn something new."

Sang Han — Senior Data Scientist
Technology
Connect communities with the power of technology.
Innovation is the power to Think Big
We live our values without question or compromise.
A day in our UX/UI team.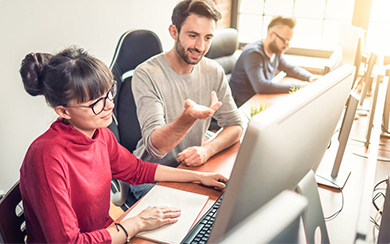 Transform how employees and customers connect