Senior UX Designer
El Segundo, California
Overview
Roll out and into a new kind of sales role. As an In-Home Sales Expert, it's your job to upgrade our relationships with existing customers, showing them the best we have to offer from a company they already know and trust. You'll partner up with Technicians – so, as they solve issues inside customers' own homes, you'll get to work on your sales pitch. Along the way, you'll discover great pay, flexible hours and a company that wants to see you safe and successful.
Success Profile
For this role, you also must have:
What makes a successful In-Home Sales Expert?
Organized
Self-Starter
Adaptable
Excellent Customer Service
Personable
Prioritization
Get an inside look at what it's really like on the job. Every day, you'll connect to the resources and information you need to succeed in your sales.
Ready for everything
We're trusting you to help us build relationships with our customers. That's why we give you the tools, training and confidence to make awesome sales and do incredible work.
Dial in on your day

Each morning starts with a conference call to catch you up on that day's schedule. You'll find out the who, what, when and where of your warm leads before heading out.

Meet your goals

Remember: this is a sales job. When you head out, you'll always keep your quota in mind, working toward that big sale that could earn you that big win.

Team up with our Technicians

At each home, you'll meet up with an experienced Technician – so you're never on your own. While they're doing their job, you'll connect with our customers.

Convert warm leads

No cold calling here. Everyone you meet will already be one of our customers. It's up to you to show them all the benefits of being truly integrated with our products and services.

Close the deal

It's always your goal to complete the sale during your visit. But sometimes, the person who ultimately makes the call isn't home when you drop by. You'll rely on your management, organization and prioritization skills to find the best time to meet up on your biggest sales.

Find some flexibility

Customer meet-ups might happen throughout the day, early in the morning or during the evening. You'll be responsible for finding the time to make it work.
Safety is key

Your trainings cover what you need to know about staying safe on the job. We'll give you guidelines you can refer back to every step of the way. Plus, you'll always have your Technician there when you enter a home during normal business hours.

We have your back

Our leaders are here for you. That includes coaching, mentoring and daily input to help you reach your sales goals. They'll even show you how to tailor your pitch for customers and make your interaction extraordinary.

Arrive in style

Every In-Home Sales Expert gets a company car to make getting around even easier. So it's no surprise that you'll need a clean driving record and valid license.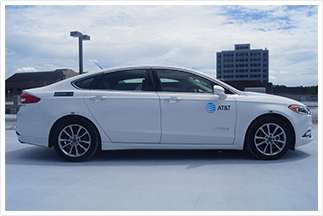 Hard work earns you perks
We believe in taking care of our team. Our awesome perks are just one way we show it. In school? You just might be eligible for tuition reimbursement. Planning a trip? We offer paid time off. And that's all on top of our 401(k) plan and medical and dental coverage.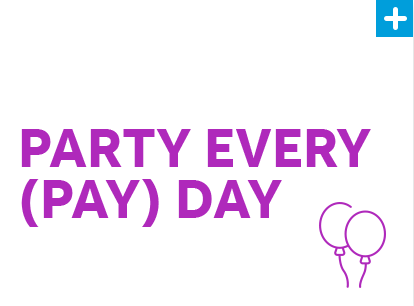 Let's start with the big one:
Your work gets rewarded with competitive compensation and benefits. It really does pay to be on our team.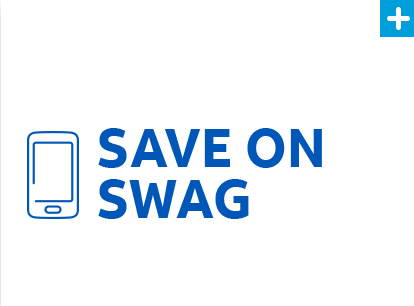 Wanna make your friends really jealous? You'll get discounted access to the latest and greatest AT&T products and services plus other awesome items, like tickets to live events.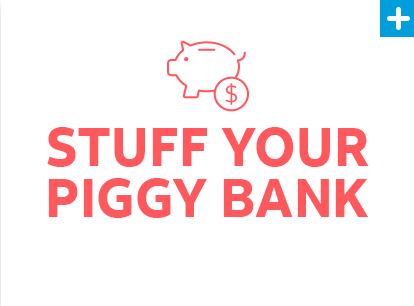 When the day comes that you get some much needed R&R (not that you'd ever want to leave #LifeAtATT) you'll know your future is set with the AT&T Retirement Savings Plan (ARSP)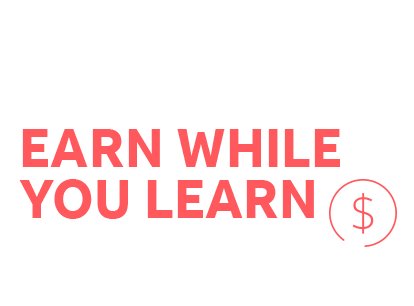 You strike us as an over-achiever (don't worry, it's a compliment). Our training and development programs are your ticket to expert status in your job.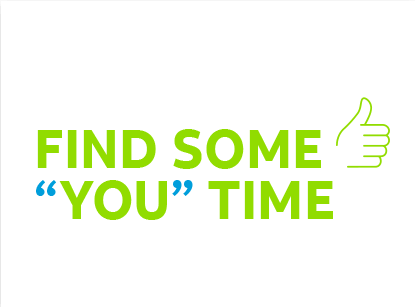 Vacation? Staycation? Heck, let's take a road trip. On top of paid holidays, chill out with paid time off (PTO) that you can spend any way you want.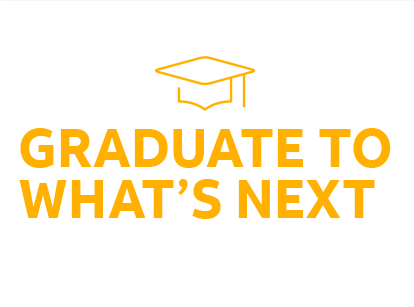 Our people have class. Literally. We can help you out on approved education costs with our tuition assistance plan.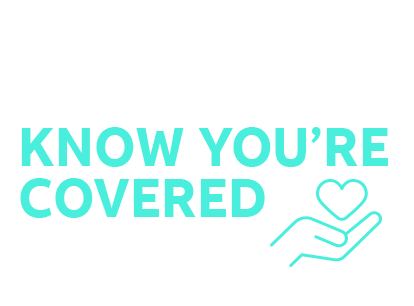 Here's another reason to breathe easy: You and your family get access to excellent medical, dental and vision insurance options.
Senior UX Designer
El Segundo, California
The Experience Design Studio is a full-service Product Design organization within AT&T's Entertainment Group. We are a collective of designers, researchers, strategists, prototypers, and producers. Together, we discover, define, test, and build the future of entertainment products and home technology that delight both our customers and ourselves by using a human-centered approach to fuel our drive to creatively solve problems.
Description
The Senior UX Designer will be responsible for overseeing user experience and design aspects of our entertainment products. They are responsible for steering a project from planning to implementation, working alongside stakeholders including product &
engineering to ensure the absolute best quality product reaches our users. Our ideal candidate brings our product to life by ensuring each scenario, edge case, and development constraint is well considered on behalf of our users. They dive deep
into the problem space and display little fear when brainstorming and iterating solutions. They know the devil is in the details and no problem is too big or too small. Their solutions are supported with sound logic and rationale and they can successfully
articulate their designs to various audiences. They have the self-awareness to play to their strengths and work on their weaknesses, not only for themselves but on behalf of the greater product and team.We are looking for an enthusiastic and motivated self-starter who is eager to help shape their own role and contribution. In return, you will be an integral part of the team, helping to develop, define and grow our process and design within AT&T.
Responsibilities
• Utilize user-centered design methodologies to design intuitive and desirable products that incorporates business requirements, customer research findings and user behavior metrics.
• Successfully juggle multiple projects spanning in scale and complexity with hands on experience throughout the process, from user research to implementation with little guidance from supervisors.
• Proficiently produce & deliver comprehensive use cases, wireframes, user flows, prototypes and design specifications.
• Present & iterate design solutions in daily partnership with UI, Motion and Copy, give thoughtful consideration to feedback incorporating your learnings into subsequent iterations of design.
• Advocate for users in fast-pace agile environment with the goal of maintaining a high UX bar while meeting business needs and honoring technical capabilities.
• Operate within a Scaled Agile environment to continuously deliver incremental value to our customers.
• Proactively partner with UX research in all phases of design to understand our users, interpret data, validate designs and iterate with precision so that designs accurately reflect and incorporate user feedback.
• Develop and maintain detailed UX design specifications and patterns. Help evolve our deliveries while reinforcing consistent design patterns for reusable,systematic design.
• Create multiple insight driven solutions to the same problem that range in scale to solve for immediate experience needs while building toward an ideal future vision.
• 5+ years of UX design. In-house is preferable but will consider the right candidates coming from agency-side.
• Portfolio of original and breakthrough work with demonstrated documentation of those experiences.
• Experience working in highly collaborative team environment with UI, Motion, Copy & User Research.
• Passion for evangelizing designs through strong communication skills and stakeholder management.
• Experience working cross-functionally in an agile setting with product and engineering.
• Possess high-level problem solving skills within complex systems.
• Proficiency in UX/UI design tools such as Omnigraffle, Adobe XD & Sketch.
• Prototyping experience with Principal, Flinto, Unity, Framer or Invision.
• Strong attention to detail and proven track record of complete end to end designs.
• Bachelor's degree in human-computer interaction, design, or equivalent degree or professional experience.
Job ID 2003411
Date posted 01/13/2020
Connect with us
As always, stay up-to-date with what our lives are really like by following #LifeAtATT on social.
And you can be the first to know about our latest new, events and job opportunities by joining our Talent Network.
Applicant Experience
Want to know what to expect? Here's a breakdown of the typical application process.
Check your status regularly. Timing varies, so log in to see where we are.
Check your email regularly for any follow-ups.
You may have to pass an assessment before moving on to the next step.
Your interview may be online. Make sure you have a strong connection and dress professionally.
Love it

Pros

Calm, fun environment. You'll always get help when you need it. Constantly being told how awesome and being coached. Always room to move up. Salary, benefits, hours.

Cons

Not any cons. Love it so far

Current Employee - ATT Customer Service Representative

One Star Rating
Two Star Rating
Three Star Rating
Four Star Rating