B2B Sales Development Program - 2020 Hiring
Denver, Colorado
YOU ARE
YOU'RE READY TO
YOU WILL BRING
Competitive
A personable networker
An aspiring entrepreneur
An autonomous self-starter
A persuasive communicator
Relocate to Dallas for training
Relocate to a new city after the program
Cold call potential customers
Any 4-year degree

Business major, preferred

A 3.0 GPA, preferred
A passion for sales
Why sales at at&t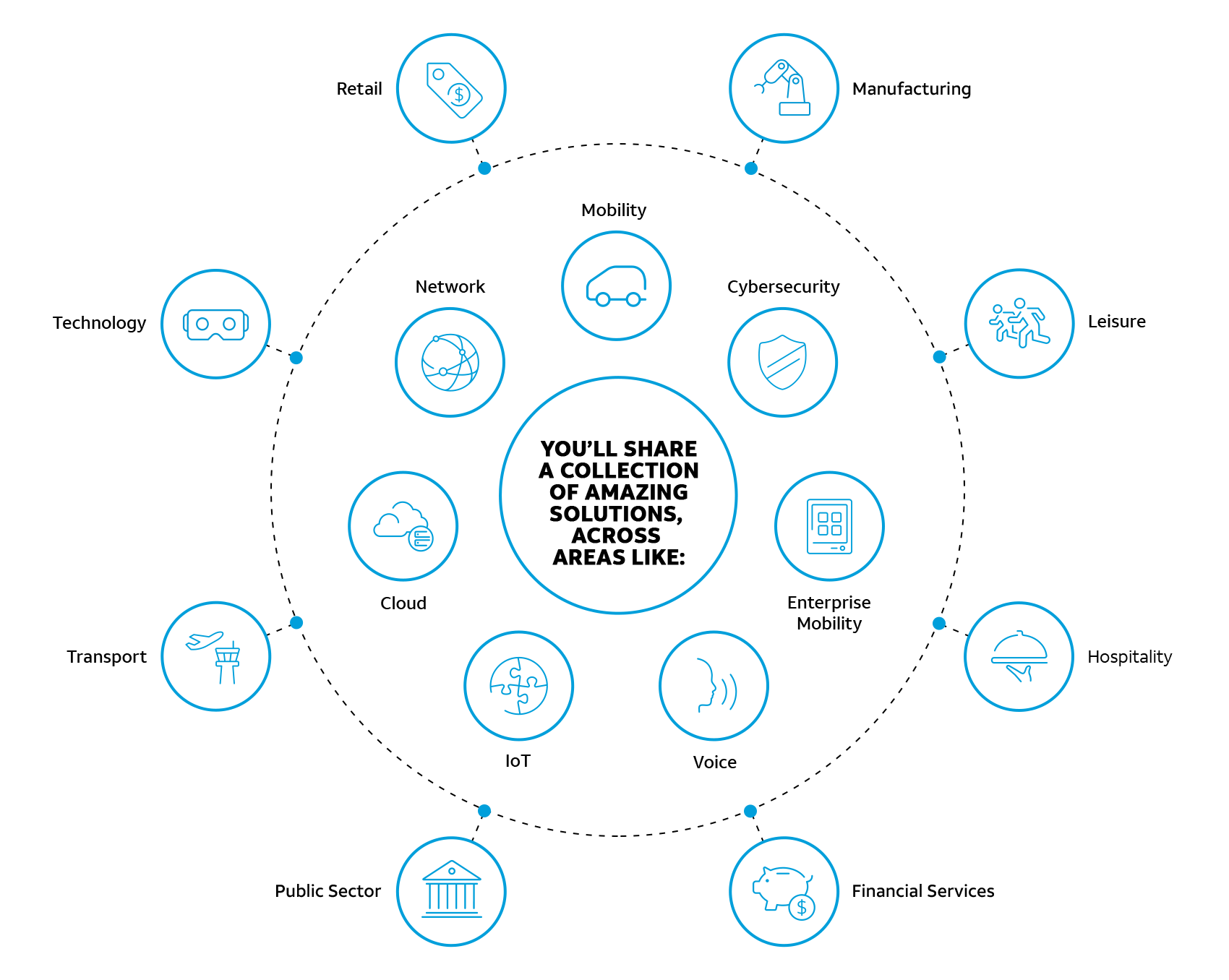 USING TECH TO
TRANSFORM BUSINESS
Our innovative solutions are redefining what companies can do. From the Internet of Things (IOT) to the power of 5G, we're connecting business opportunities to the possibilities. And you'll be a part of it.
MORE WAYS TO EARN
Between commission and impressive benefits, you'll see why our sales careers are so rewarding.

Control your earning potential
Directly impact your earnings and make commission while in training
Keep learning and growing
Move your career forward with guidance and support from professionals who have been in your shoes. Plus, you'll access ongoing training and emerging technology.
How it works
Driven to succeed in B2B sales? Then you're in the right place. In our program, you'll start by cold calling to build your client base. Along the way, we'll offer hands-on training and key resources to help you advance. Then, after 4-6 months, you'll relocate to one of our in-demand sales markets and truly unlock the possibilities of a B2B sales career.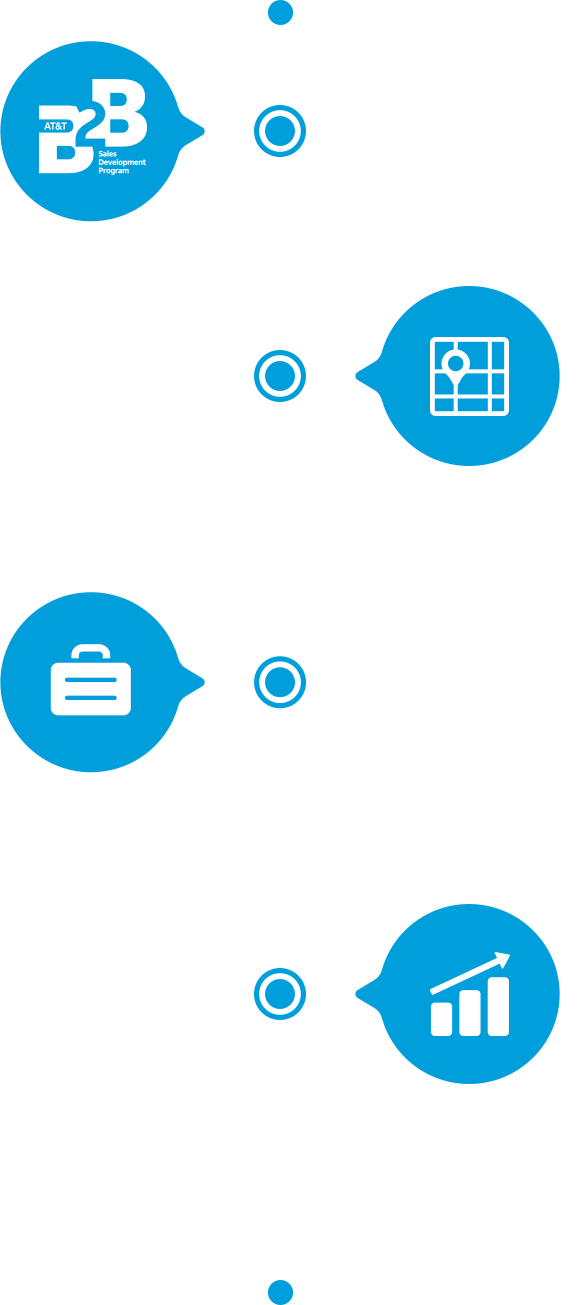 It's time to close the deal
B2B Sales Development Program - 2020 Hiring
Denver, Colorado
Our business sales professionals are elite self-starters with a drive to transform the way our customers do business through technology. Wireless solutions? We have them. Cloud solutions? We deliver them. As a member of our team, you'll bring the full array of AT&T solutions to businesses – and feel great about the impact you're having on their bottom line.
As part of the B2B Sales Development Program, you'll learn directly from a company that's leading the way for innovation. This 4-6 month paid development program offers instructor-led, web-based and hands-on training – all designed to help you gain new experiences and transform your skills. You'll kick off your adventure in Dallas, and after honing your skills, you can anticipate relocation to one of AT&T's nationwide markets with a demand for your talent. It's just the opportunity you need to hit the ground running.
You'll also work with our advanced technology, learn how to prospect for new business, solve business problems, provide excellent customer service and meet sales goals. Combine your real passion for sales and technology with our training and you'll be on your way to becoming a top sales performer.
If you're a leader with a focus in sales, the world-class training you'll receive in our B2B Sales Program can give you the tools and connections you need to build an amazing career. From securing new business to managing our existing customers, you'll take on a variety of challenges. You must be able to relocate within the U.S., have a valid driver's license (this position may require a Motor Vehicle Report), and have a Bachelor's Degree.
Ready to combine your skills and knowledge with our innovative technology solutions?
• Less than two years of sales experience. Got more than 2 years? No problem! Check out our Business Sales opportunities here
• Bachelor's degree, Business preferred
• 3.0 GPA preferred. Strong academic performance and demonstrated leadership skills
• Have a valid driver's license and a clean driving record
• Able to relocate within the U.S.
• Bilingual skills a plus
• Related experience with cold calling and sales major/certificate is a plus
Ready to reveal what's possible? Apply today.
AT&T will not sponsor applicants for work visas of any kind for this position.
AT&T is an Affirmative Action/Equal Opportunity Employer, and we are committed to hiring a diverse and talented workforce. EOE/AA/M/F/D/V
Job ID 1936357-50
Date posted 08/06/2019
Talent Network
Sign up to receive a monthly newsletter and be the first to know about career events, new openings and exclusive updates.
Great company!!!

Pros

The pros were that in sales you had the opportunity to make as much money as you want.

Cons

There were no cons working for AT&T, the salary and benefits were great.

Former Employee - Senior Sales Manager

One Star Rating
Two Star Rating
Three Star Rating
Four Star Rating

LifeAtATT
This is the life – the #LifeAtATT, that is. We're creating what's next and having a blast doing it. You're looking for proof? Well, see for yourself.
See what it's like here