AT&T Customer Care Representative
Bratislava, Slovakia
Overview
Our Customer Care Centres are your connection to a global leader in tech and communications. This is where friendly, diverse voices come together as one team, eager to serve our customers over the phone and help them get the most out of our products. When you bring your exceptional English skills, you'll have the chance to launch an impressive career with us.
---
Success profile
For this role, you must also have:
Excellent English language skills

Technology experience is nice, but not necessary.
What makes a successful Customer Care Centre Representative?
Excellent communication skills
A desire to help
Problem-solving skills
Determination
---
Why AT&T?
Join a team that connects people with a global company.
And thanks to your incredible talents, you have the chance to help us do it.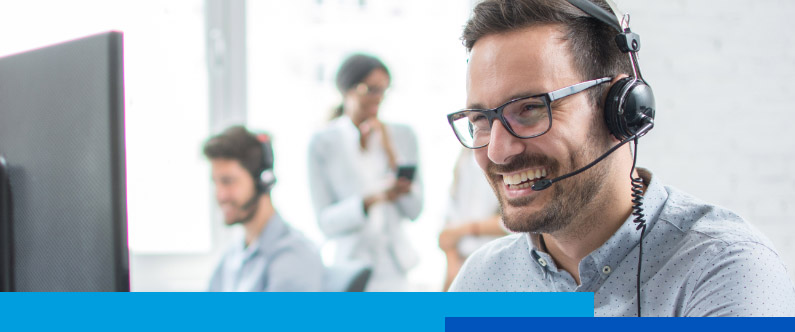 Expand your
knowledge
What better way to learn about what we do than serving up solutions for our products? You'll also grow your customer care skills and gain exposure to U.S. customers.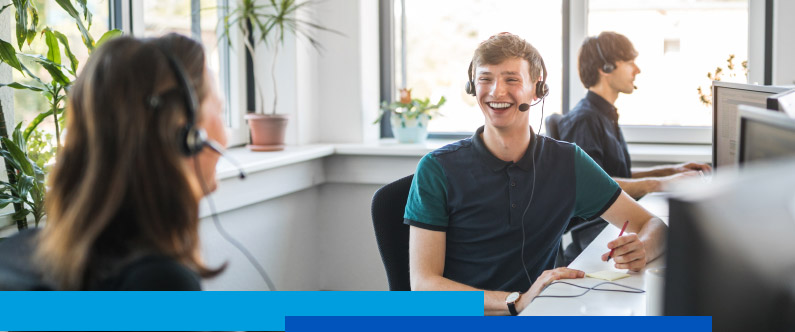 Connect with
customers
This isn't a sales job. Instead of closing deals, you'll build relationships with appreciative customers, solving issues with the products and services they already use.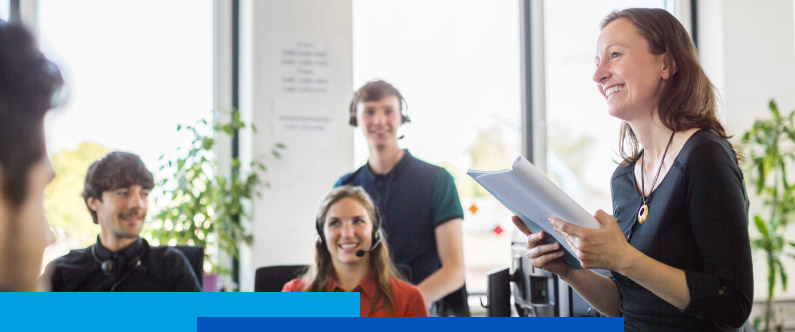 Earn
More
It all starts with paid full-time training. From there, you'll earn a competitive salary, annual uplifts and potential bonuses.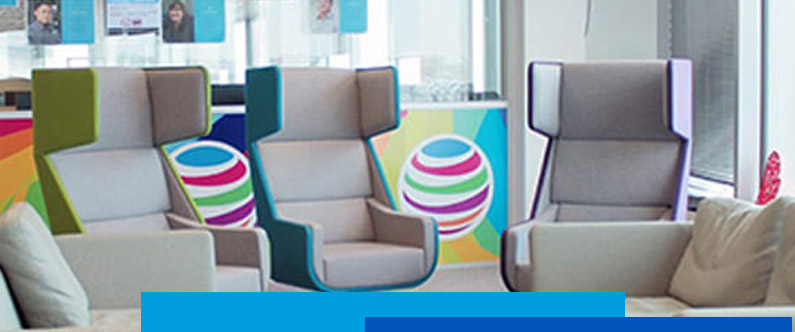 Join tomorrow's
workplace
We're upgrading our Customer Care Centres. That means nice, modern facilities complete with the latest tech and comfortable lounge areas.
On the Job
We know you've got the talents to take on our biggest challenges. Here's what you can expect inside our Customer Care Centres.
Stay on schedule

Our European centers operate 11am to 8am CET, most shifts are afternoon and evenings, some night and weekend work (with salary uplifts) will be expected. Bid on a shift that fits your needs with our performance-based bid system.

Answer the call

No chat or email here – you'll only hear from customers over the phone. Our lines can get pretty busy, so be ready to help out with a positive attitude.

Know the code

We've crafted clear and consistent operating procedures for you to follow to best support customers and keep it professional.

Play your part

Before you join the team, expect to run through a customer roleplay to get comfortable with your responsibilities.
---
Responsibilities
AT&T Customer Care Representative
Bratislava, Slovakia
As a Customer Care Representative, you'll be the voice of AT&T for the millions of customers using our services – a premiere bundle of advanced TV services, high speed internet, and digital home phone. 
We have 2 great teams within the center i.e. Collections and Technical Care and you'll play a vital role in shaping the customer experience on general billing and payments or troubleshooting and scheduling repairs. The selection of the team depends on our current operational needs and your skills. We're offering a chance to gain valuable experience along with access to the resources you need to make an impact on your future – and ours.
Delivering best-in-class service is just the beginning.  At AT&T, we're dedicated to keeping our customers connected with the people, entertainment and information they care about most.  Whether you're a fresh graduate or have experience, we have the perfect opportunity to join our growing team and find out just how far a career at AT&T can take you.
What's in it for you?  As an employee of AT&T you'll be eligible for some great rewards.  Like working in an innovative workspace, team building events, competitive compensation, and health and lifestyle benefits.
To qualify, you will need to be fluent in English (B2-C1 level) and have the flexibility to work in a 24/7 environment to serve our global customer base.  Bring your ability to leave a positive impression with our customers and we'll provide the training, tools and experience you need to develop your career.  Experience in a technical or support center is a plus but is not essential.
Key Responsibilities:
Respond to customer phone calls as the 'first line' of support for AT&T
Ensure a positive experience by providing the right customer solution
Handle a range of issues related to AT&T products & services.
Apply customer relationship and sales techniques to recommend a variety of AT&T products or services

Key competencies and skills:
Advanced spoken English: B2-C1 level
Logical mind-set and a passion for problem solving
Able to work in a 24/7 shift environment.
Basic knowledge of communication technology, e.g. internet, tv, phone
Good organization skills and attention to detail
The right attitude and work ethic for a fast paced team environment

Essential information:
**Slovakia Covid -19 Travel Restrictions: At the current time we're only accepting applications from candidates who reside in the country of Slovakia with the lawful right to live and work and/or are the EU citizens. This is due to the current travel restrictions and because new visa/work permit processing is currently suspended.
Contract type: Unlimited
Working hours: 24/7, 8 hours shifts.
Current shift schedule is from 11.00 am to 8.00 am CET including weekends for Technical Care Team. For Collections Team from 2.00 pm to 4:00 am CET including weekends.
Start date(s):  May, June and July 2021
Salary: From 1150 € brutto per month. Actual salary is likely to be higher based on skills, knowledge and experience. Additional compensation may be paid for shift working.
Selection process: online testing and video interviews (Please get ready your camera)
Please upload your CV in English. You cannot be invited for an interview without it.
Job ID 2052745I
Date posted 12/08/2020