innovate
Discover the undiscoverable.
"AT&T allows me to work on projects that will be seen by millions of customers."

Megan T. — Sr. Specialist, Software Engineer

"I find it incredibly rewarding to be out and see customers enjoying a product I spent my time perfecting."
Technology
Don't just imagine the future. Create it.
Innovation is the power to Think Big
We live our values without question or compromise.
Strategic Platform Teams
Join our digital transformation!
A day in our UX/UI team.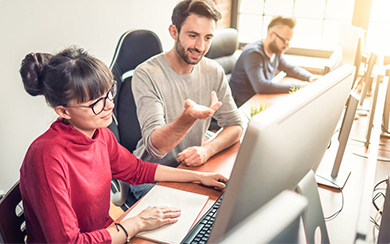 Transform how employees and customers connect