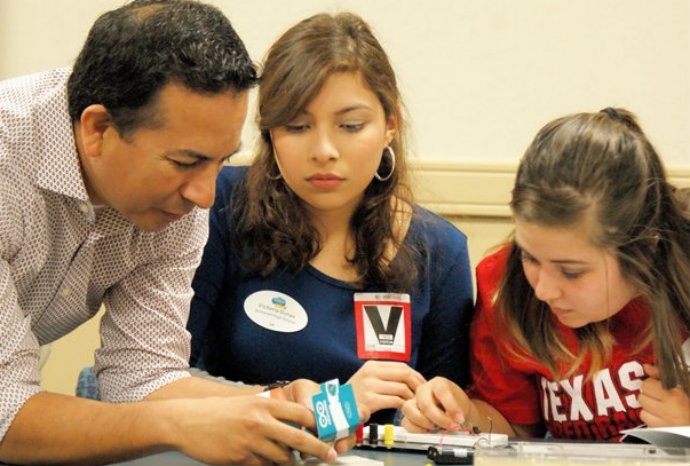 At AT&T, our commitment to diversity and inclusion goes beyond the walls of our company – we're invested in the communities we serve too. Our employee resource groups (ERGs) are just one of the ways we do that. HACEMOS, the Hispanic/Latino Employee Association, is more than 10,300-strong with 41 chapters across the U.S. and Puerto Rico. That's 10,300 of our employees who are invested in the HACEMOS mission: to make education attainable amongst Hispanic youth across the country.
What does HACEMOS mean? It means "we do." It might seem unassuming at first, but this meaning carries the weight of the HACEMOS mission behind it. It's a mission that rings true for HACEMOS President Cinthya Allen, as well: "It's pretty simple, but it really signifies a lot because our mission is to make a difference and impact lives – so we do."
Cinthya has been with AT&T for 15 years and now works in AT&T External Affairs, where she effects change in the community. Another way she effects change is through her work with HACEMOS:
HACEMOS is really a difference-maker. So if you consider yourself a difference-maker in professional development, in the community or even in business, then HACEMOS is the place for you. One of the things that we do is High Technology Day. We bring in high school students to AT&T facilities and really get them to enjoy and like the idea of STEM. Our members get a chance to make a difference in that.
National High Technology Day is a multi-city event designed to motivate Hispanic youth across the country towards the achievement of a college education. Careers in the fields of science, technology, engineering and math (STEM) are of particular interest, and our HACEMOS ERG members become real-life examples of how interests in these fields can come to life.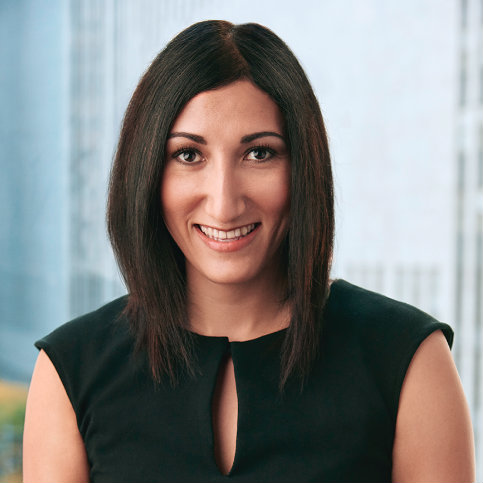 With HACEMOS I have the opportunity to mentor youth in the Dallas community by encouraging them to complete their high school education, while stressing the importance of a college degree. I've been able to make a direct impact on the community, leading fundraising events that have provided $150k in scholarships to local students.

Vanessa Heck,

Consumer Sales Chief of Staff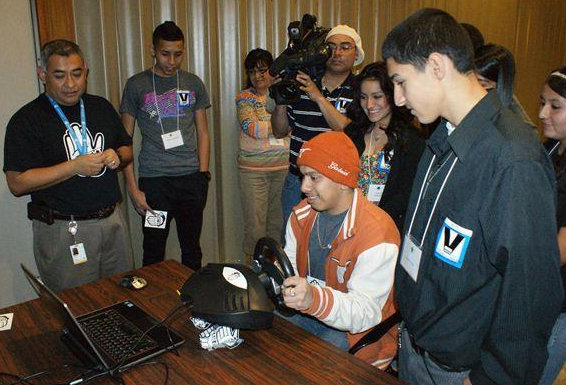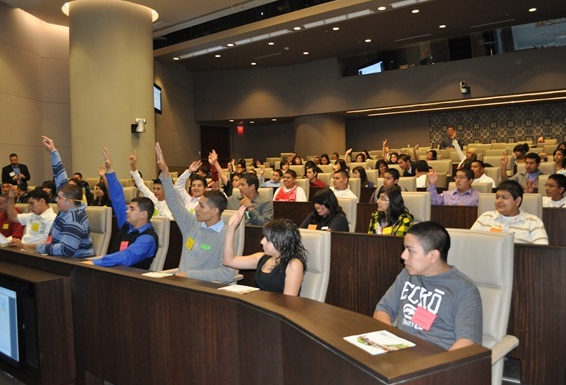 National High Technology Day is just the start. In 2015, AT&T's HACEMOS members donated 33,140 hours of their time. And since its inception in 1998, HACEMOS has awarded more than $3 million in scholarships. We recognize Latinos as a vital part of our workforce and the communities we live in.
Ready to make a difference with us? Learn more about how to join our team.