At AT&T, we believe an age-diverse workforce is integral to our success, which is why we're committed to providing equal opportunity for all workers, regardless of age. In fact, we were one of the first companies to sign the AARP Employer Pledge Program to support individuals ages 50 or older who are looking to re-enter the workforce.
For this generational workforce, working in retail is the new frontier. That's why we're proud to provide part-time retail opportunities for seasoned professionals who are ready to dive into a new chapter. If you have a desire to get back into a routine and maybe learn a thing or two, AT&T is the destination for your encore career.
Learn about the possibilities of an encore career with AT&T retail: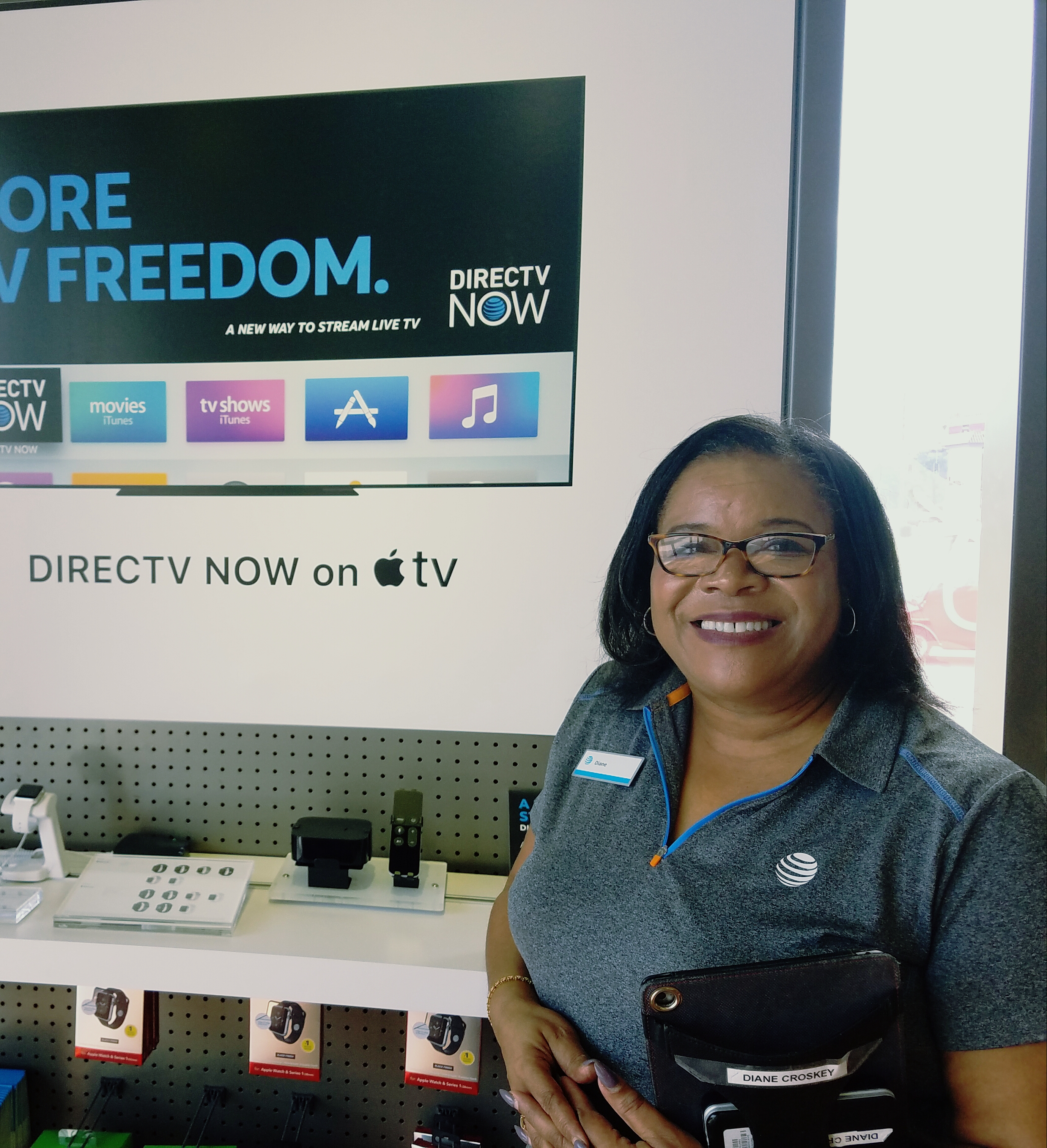 For some, working is a must. Take Diane Croskey, an AT&T sales support representative (SSR) who's only been with the company for about a year. Never one to settle, her thirst for knowledge moved her from the front end of the store to wearing different hats within her SSR duties. "Diane always wanted something to keep her busy, and she couldn't stand not having anything to do," says her previous manager, Steve Neveils. Still working as an SSR today, her can-do attitude and enthusiasm help propel her through her career.
Working for AT&T is the best thing that has happened to me. I think it would be a great place to retire! I hope I'm still an SSR at age 72.

- Diane Croskey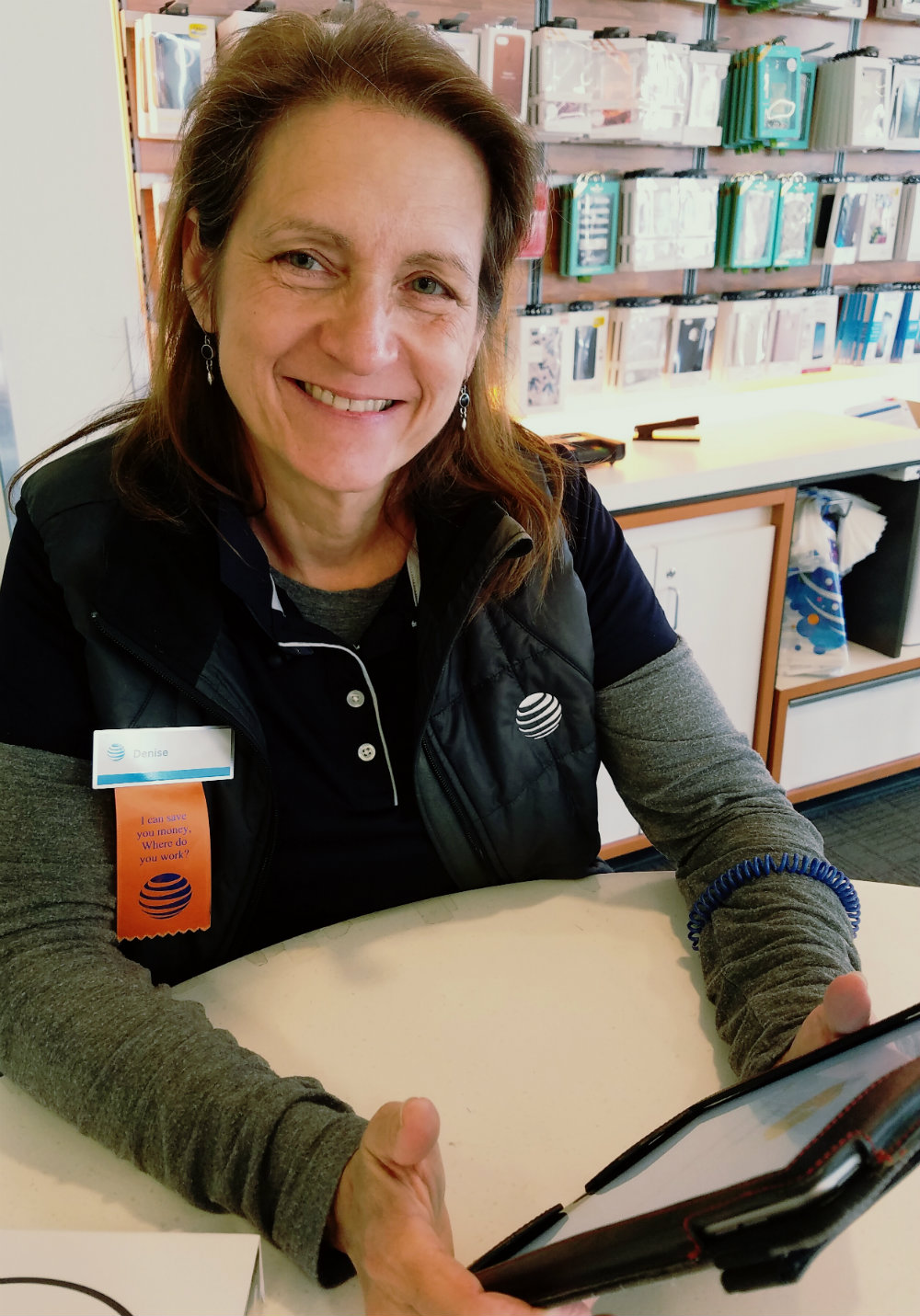 For others, retirement isn't an ideal way of life. Denise March had set herself up for retirement after selling her real estate and insurance business. As an avid learner, she soon realized that a life without work was much too boring. Utilizing her previous work experience, she built a new client base despite being much older than her teammates. Her manager praised her for her outgoing attitude and persistence. "While maybe not as tech savvy as others, she always used her resources to find a solution for her customers," says Steve. Now a successful sales consultant for the past 5 years, she is still looking for the next challenge.
I'm not stopping now; I'm just starting. I won't slow down till my 90's. You may think I'm slow, but just watch what happens.

- Denise March

Want to spice up your retirement? Begin your next chapter with AT&T by searching our available part-time retail positions, or stay up-to-date on the latest openings by joining our talent network.