At AT&T, we believe an age-diverse workforce is integral to our success, which is why we partnered with AARP to sign the Employer Pledge Program. AT&T was one of the first companies to sign this pledge, and we are still only one of 290 companies to agree to:
Believe in equal opportunity for all workers, regardless of age
Believe that age 50+ workers should have a level playing field in their ability to compete for and obtain jobs
Recognize the value of experienced workers
Recruit across diverse age groups and consider all applicants on an equal basis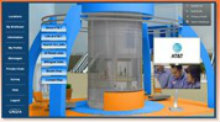 One way we support seasoned workers is by participating in the AARP Virtual Job fairs. The event draws thousands of visitors interested in learning about opportunities for more experienced workers. For example, our part-time retail careers are a great opportunity for those who are considering re-entering the workforce. These jobs offer a flexible work schedule with a friendly team environment.
We're also excited about the growth of our >50 Employee Resource Group (ERG). Launched just two years ago, >50 has signed up more than 6,000 members of all ages.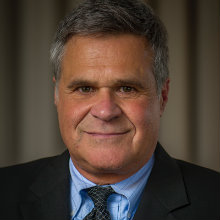 Edwin Altomare, National President and founder of >50 proposed the new ERG as a means to engage a large and diverse community that shares common experiences, interests, and needs. When asked about the rapid growth, Altomare says "There must be something about our mission that is attracting members, because we have yet to promote and sponsor activities or campaigns on a national scale. And though I joined AT&T long before I turned 50 I noticed how the company treated my colleagues who were 50+ at the time. I was confident that I would have a long and valued career."
One of the upcoming goals for the ERG is to collaborate with other ERGs and groups at AT&T to learn more about the learning styles of experienced workers. "The exchange of knowledge flows in all directions," he says. "We learn a great deal from younger colleagues, and we're aware that our contribution helps the future of the company by helping younger leaders."
Altomare also acknowledges AT&T's support in providing the tools necessary to grow employees' talents: "One of my favorite parts of working at AT&T is our leadership and the company's investment in human capital. If I were 40 years younger, I would say 'Randall rocks' or something like that."
Learn more about our part-time opportunities for seasoned professionals.