Women play a big role at AT&T. With a workforce that's 32% female and a management team that's 35% female, women make a big impact in technology here. In fact, work by women has led to over 4,000 patents for AT&T. We're also fortunate to work with a lot of Women Who Inspire who are making a difference in their communities and the world at large.
This is why we make sure women at AT&T feel supported in everything they do. From having a strong network of mentors to making sure we ask the tough questions about unconscious bias and gender stereotyping, we aim to provide a true culture of inclusion where every voice matters. One of the ways we do that is through our immense network of Employee Resource Groups (ERGs). The Women of AT&T (WOA) ERG and the AT&T Women of Technology Employee Network (AWT) are two of our largest female-focused groups and have 29,400 members nationally.
Women Of AT&T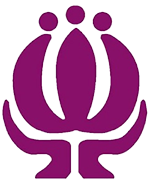 With over 25,000 members in 43 chapters, WOA is the largest ERG at AT&T. WOA aims to promote an environment that recognizes the value of women's contributions both inside and outside AT&T. The organization is celebrating its 45th year connecting and inspiring members to achieve their personal and professional goals and affecting change in their communities.
Stacy Canady, Director of Consumer Experience and National CEO for Women of AT&T, says the best years of her life have come with her engagement through Employee Resource Groups via employment at AT&T: "This is why I love this company, based on the lifelong friendships that have been formed. The ability to be a Women of AT&T (WOA) leader has allowed me to meet women and men who have supported me in good times and lifted me up during some of the most difficult times in my life."
AT&T Women of Technology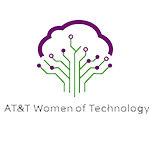 The AT&T Women of Technology Employee Network continues to expand as they add local chapters throughout the country. With a focus on technology, AWT encourages and facilitates the recruitment, development, advancement, and retention of women in science, technology, engineering and math (STEM). Members get inspired to develop leadership skills, seize growth opportunities, and participate in events for the larger STEM community.

AWT has exposed me to female leaders at AT&T who are truly changing the industry. Seeing these leaders in action, including many members of our Executive Board of Advisors, has inspired me to want more out of my own career. AWT is sending a message that's empowering and enabling – we're creating a true support system for current and future women in STEM.

Lee Kattan

AWT Member
Here are some of AWT's noteworthy achievements and events from 2016:
Launched first local chapters in St. Louis and El Segundo
Annual event webcast and watch parties with Nobel Laureate Robert Wilson
AWT and LEAGUE at AT&T (LGBT and allies ERG) presented "Unconscious Bias in the Workplace"
Girl Scout Coding Camp featuring notable speakers
AT&T Girls STEM Summit with over 90 middle school girls
Dallas Mixer with Women of Finance employee network with Sorabh Saxena, SVP – SD&E
Meet and Greet events in 20 cities
Grace Hopper Conference
Sound like a community you want to be a part of? Check out what women at AT&T are doing and search our open jobs.