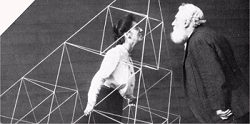 We're consuming more content than ever before. Even though we have the data to know what we enjoy and how we enjoy it – advertising still faces challenges. Enter Xandr, our new advertising company aimed at delivering more relevant ads through responsible data and technology use.
Our Xandr team serves a common purpose: Make advertising matter to brands and consumers alike. Leveraging the spirit of innovation that began with Alexander Graham Bell more than 140 years ago, Xandr is uniquely positioned to move the industry forward. With AT&T's resources, Xandr's access to valuable data, premium scalable content, and direct-to-consumer distribution gives the team a competitive edge.
How Xandr Transforms Advertising
Xandr utilizes the latest technology to make the most out of AT&T's data and resources. Data doesn't always tell the whole story, after all. Audience targeting tools pull information from trusted sources to better connect with current, lapsed, and future customers. As we enjoy media across a variety of devices like mobile, broadband, and TV – establishing consistent, unique IDs per customer helps ensure a high-quality set of data to pull insights from. These insights allow campaign optimization in real-time, as well as a better understanding of marketing effectiveness across all media channels.
As advertising continues evolving, Xandr helps test product concepts, brand messaging, and content variations. The teams work to understand how various factors can bring more impactful products, services, and programs to engaged consumers.
Join the Xandr Team
Xandr is a new type of advertising company. Whether offering premiere solutions for advertisers or delivering personalized media to their customers, we're transforming the entertainment and advertising experience. Here's your opportunity to secure a future that's sure to leave a lasting impression. Join the Xandr team today, make advertising matter with us.